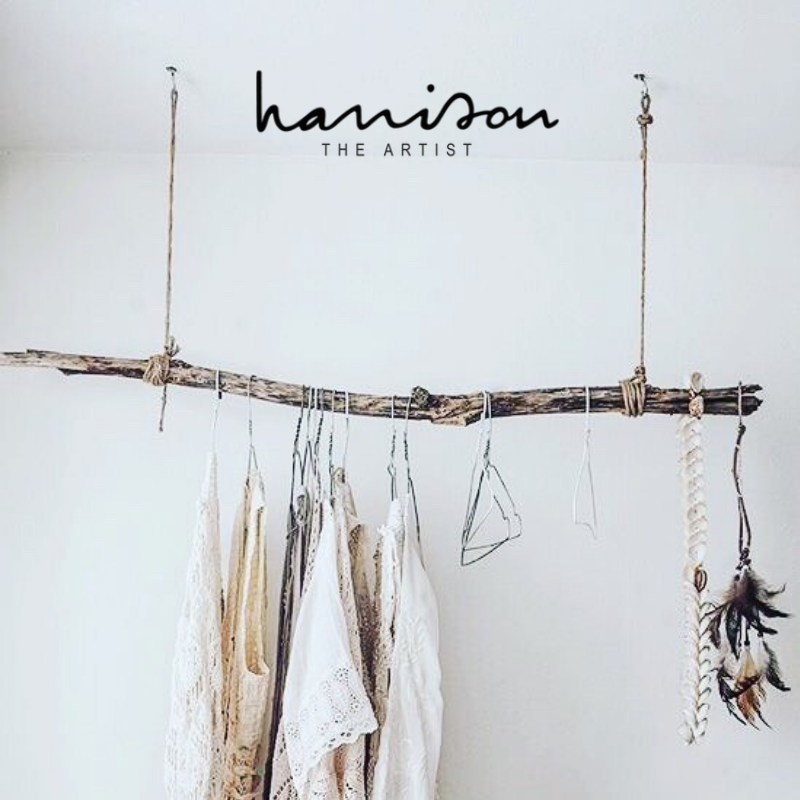 Well, I did it.
I went 12 months without purchasing one piece of clothing, not even a piece from the second-hand store, and my friends will tell you, I like a good ol' Vinnies shop.
You see, I am one, big, fat, hypocrite. I had to do, something.
Let me explain…I feel very strongly about the environment. So much so, I dedicated most of my 20's to bettering the energy situation in our country – we have one of the dirtiest energy mixes globally with our filthy, brown coal. I used to be the Operations Director of one of Australia's leading renewable energy companies, an award-winning sustainable energy, engineering company that has installed PV systems for the likes of Toyota and completed energy efficiency reports for our friends at Google. (Yes, they have their own kitchen chefs and bean bags everywhere and it was pretty cool advising them on how to become more energy efficient).
I often don't bother arguing with people about climate change, because it is a waste of time arguing with fools. "You can give a person knowledge, but you can't make them think. Some people want to remain fools, only because the truth requires change" Tony A Gaskins. I much prefer to put my energy into working with progressive and smart people who are dedicated to a better future, not with people with their heads in the sand, for whatever reason.
I like to think that I am relatively "light-weight" when it comes to my impact on the environment. However, two years I found myself in an ethical conflict with myself. I started doing a lot of flying. I am writing this article from a high-speed train in Portugal. It is no surprise to those that know me, know that most of my work comes from me moving, whether that be coming or going, from somewhere. I believe traveling makes us think and it expands our minds. It's something about the motion that I like, the feeling that I am going somewhere.
Like it I may, but travel comes with a huge cost, and I am not just talking about dollar costs. The environmental cost is huge. Because of this, I thought, I need to take a stand and make a sacrifice for the environment in a way that I can. I decided to give up something for one year. My options were:
COFFEE CUPS – Our human love affair with plastic makes me sick. I have an amazing collection of reusable coffee cups, but I just knew with the amount of travel that I do, that I wouldn't be able to commit to not using a disposable coffee cup for 12 months. Even though I am pretty good at packing Keep Cup, I still found myself getting stuck every now and then, so coffee cups were not my 12 month commitment.
TRAVEL – being a travel junkie and with the flights usually booked a year ahead, as well as that travel is linked to my income, I knew this was not going to work. Travel, my love-hate addiction, was not going to make the cut.
CLOTHES – clothes. That was it! I knew that while I loved a good rush from buying a new piece of clothing, who was I kidding? That was it.
So, I committed for one year – a whole 12 months to not buy one single item of clothing. And I did it, and I am going to ask you to, too. Why?
Because:
Textile production is one of the most polluting industries globally, producing 1.2 billion metric tonnes of CO2e emissions per year, which is more emissions than international flights and maritime shipping[1].
You don't need it. SERIOUSLY – YOU DON'T F**KING NEED IT. I have enough clothes in my wardrobe to last me about ten years.
People gave me clothes. I was given so many clothes from other people when they found out what I was doing. Some clothes still had the tags on – ladies – seriously what is with our revolting addiction to purchasing that we have shit lying around with tags still on?
It's easy to pay an alterations pro to change your favourite clothes. Two local alterations places to where I live are Vintage Stiches and Simone Ellis. I altered my favourite clothes to go up a size.
I did a clothes audit and found that I wore the same things over and over. I started asking the question "Why don't I wear this anymore?" I found the reason, and well, I fixed it. It was easy to fix buttons, cut of scratchy tags, wear a belt, a sew a patch on.
It was easy to repurpose old favs. I wore dresses that were too short as tops with leggings. I cut sleeves of t-shirts that were too tight.
I stopped caring what other people thought. I let go of the notion of needing a new outfit for new occasions – what an incredibly shallow and ridiculous society we live in to think we need a new piece of clothing to every event we go to.
It made me spend less. Full stop. Because I wasn't 'browsing' I found my shopping and spending habits just dried up. I wasn't hanging around shops so I was doing less shopping. I saved a stack of money.
I started wearing clothes that were long forgotten and brought them back to life.
So that was my stand and I did it. I am asking you to make yours. I had some friends say "there is no way I could go 12 months without buying clothes" so, if that is the case, what can you go without for 12 months? Throw-away coffee cups? Meat? Travel? Unsustainable seafood? Cigarettes? Ride your bike to work for 12 months? Make a stand. Make it public. Make a change.
Ghandi was right when he said "be the change you want to see in the world".
So where to from here?
I am making a commitment to buy less. The thought of buying clothes just makes me feel like a fashion victim.
I am implementing the Steve Jobs uniform policy – yep, as I phase out clothes that no longer fit me or lose their elastic, I am going to keep thing really simple so I don't have to put any energy into thinking about "what shall I wear?" – the fact is, I don't really care that much anymore.
When I get the "want to spend money itch" – I will spend it on things that don't take up environmental capital. I have always been one to enjoy experiences more than things. I am concerned with our phycological addition to consumption. It is making us sick. We do not need half the shit that ends up in our homes and it is stopping us from moving forward.
When I do buy clothes, I am going to do so consciously. Second hand stores, clothes swaps and markets will become my new places to be.
Ethical clothes brands – this is your cue to get in touch with me. And yes, because I have a background in sustainable energy I will be looking into the life-cycle analysis of your brand, your packaging, your environmental policy, where you source your garments, how you treat the people that make them, how long you have been operating as an ethical retailer or if you have been sailing the "I can make clothes for cheap in China" boat for some time.
Make a stand. Today. What's yours?
References:
[1] A New Textiles Economy: Redesigning Fashion's Future (ellen MacArthur Foundation, 2017)